SUPIDO MULTI SPORTS SPEED RADAR
LC/0040
Do you know how fast you are?
A sports speed radar is an essential tool for training, measuring speeds to help players gauge their performance and track their progress.
The Supido Multi-Sport Speed Radar enables players to detect their speed, to analyse their activity and improve their game. An easy to use speed detector with hands-free operation, its ideal for measuring performance in a wide range of sports, including: Football / Soccer, Tennis, Golf, Baseball, Hockey, Handball, Cricket, Rugby, Running, Cycling, Squash and many others.
To place an order call +44 (0) 844 871 7775 or email us sales@secondchance.co.uk PRODUCT CODE: LC/0040

Supido Multi-Sport Speed Radar Features:
• Measures in both MPH and KPH
• Can detect speeds up to 150mph (199kph)
• Bright LED display can be seen easily from a distance
• Voice option – Will call out your speed vocally
• Recording option
• Lightweight and durable design for easy use
• Hands-free operation unlike most other speed guns
• Can be used by a single person
• Designed to be mounted on any standard camera tripod
• Ideal for measuring movement or ball speed in most sports
• Automatic battery saver – extends the life of batteries when not in use
A robust, lightweight and versatile sports speed gun, the Supido Speed Radar is a popular piece of sporting technology, used in a wide variety of sports: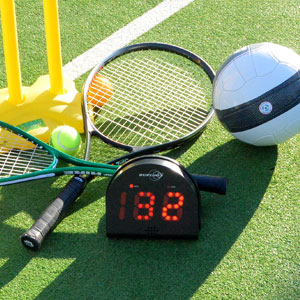 Multi – Sport
Accurately measure your speed in a variety of sports; a speed detector with a range of up to 150mph (199kph), it's a versatile sports device that can help you monitor and improve your performance.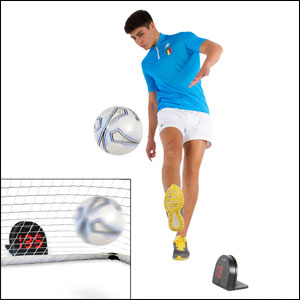 Football
Make every goal attempt count to increase your efficiency and improve your chances of outsmarting the keeper, by monitoring the ball speed with the Supido speed radar.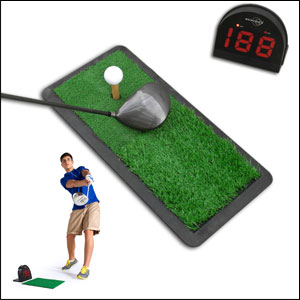 Golf
Accurately measure both the ball speed and club swing speed, to improve your game on the green with key metrics about your performance. Lightweight and durable, it's an essential addition to any golfer's kit.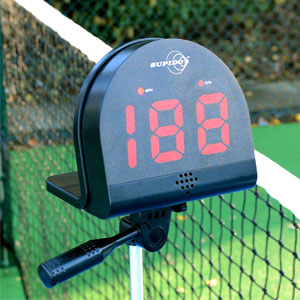 Tennis
From your serve to those all-important ace shots, this hands-free sports speed radar will help you monitor the power and speed of your shots. Use the recording feature to track your every move during game, set and match.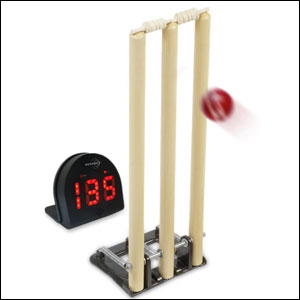 Cricket
Detect both the batting and bowling speed by monitoring the speed of the cricket ball, perfect for training sessions. Mount on any standard camera tripod and place behind the wicket, with an easy-to-read LCD screen for feedback.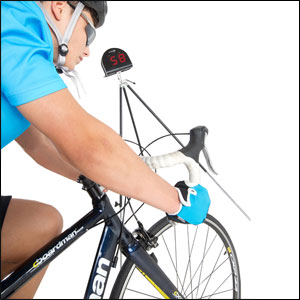 Cycling
See how fast you really can go when tackling the uphill or the straight and narrow, to analyse your performance. Mount on a tripod by the roadside, and the automatic battery saver will preserve battery life when not in use.
For more information, download the full copy of the Supido Sports Radar Manual: Download (6mb)
To place an order call +44 (0) 844 871 7775
or email us sales@secondchance.co.uk
PRODUCT CODE: LC/0040